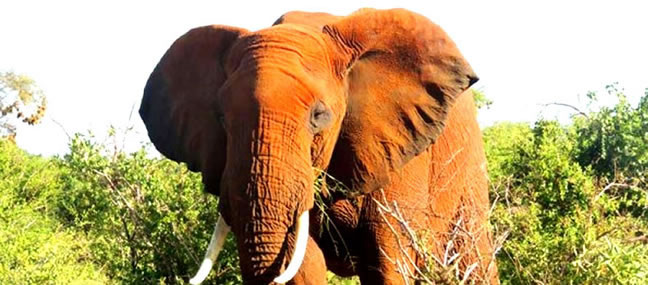 A safari holiday is definitely one of the most enjoyable adventures you can have in a lifetime. These Kenya Safari Tips will come in handy if you plan to visit Kenya . A safari is a gateway to the upcountry and the abundance of wildlife and nature in its original habitats that not only thrill, but also challenges safari goers. Given the vast size of Africa and its dominant threshold of big-game and vast horizons, choosing a starting point can leave you spoilt for choices. However, East Africa is remarkably a great starting point and many tourists will tell you so. Kenya specifically makes for a perfect holiday. It is really a personal favourite to most first-time visitors.
Here a seven tips to help you prepare for a thoroughly enjoyable Kenyan Safari.
One of the top most popular destinations for visitors in Kenya is the Maasai Mara, which offers the best view and encounters with the big-game. The best time to travel to this National Reserve would be July and October during which the wildebeest migration take place. Another distinct destination that ranks high for a Kenyan safari is the Tsavo national park, which offers a wide range of wildlife in both East and the West of its divide. Alternatively, you can settle for Samburu National Reserve, which boasts of elephants or Lake Nakuru which is home to rhinos and flamingos.
The perfect time for a Kenyan safari is actually dictated by the climate and weather patterns during different seasons of the year. Generally, the most popular time to visit is during the summer when the weather is favourable. This season falls in the months of June to October
Consult with a fitness expert to determine whether you are in good health to travel. Alternatively, you can visit the NATHNAC online resource at nathnac.org to determine your health risks overseas. Equally, ensure that your immunizations are updated for diseases such as diphtheria, typhoid and hepatitis A. Make sure you apply for a medical cover insurance with companies such as AMREF for your health insurance in case you need an emergency evacuation or medical treatment.
You will need a tourist visa to enter Kenya. If you have one, make sure it is valid. Otherwise, apply for one online at www.visa.go.ke or at the airport upon arrival at the customs in Nairobi.
American dollars are widely accepted in most places. However, you do not need to carry a lot of cash. Just bring enough change to pay for miscellaneous expenses and purchases which you cannot cover with a credit card or a debit card. Most places will accept a Visa card or MasterCard.
When going on a Safari, a camera is a must have, so are binoculars, sunglasses, sun cream and head torches. Pack these in a spineless travel bag and bring with you a variety of animal friendly clothing made of khaki or other camouflage colours. Typically, light weight cotton clothing and long-sleeved shirts are best especially in the bushes and shrubs of the wild. Do not forget to bring thorn-proof footwear such as dessert boots and lightweight walking ankle boots. Lastly, pack a set of rounded-hats to shelter you from the strong sun and the strong winds out in the world.
A Kenyan safari will expose you to harsh weather conditions and vegetation among other creepy-crawling organisms. Pay attention to your guide to overcome thorns from sagging branches and bites from crawlies during your adventure.